hello bookoholic friends! ❤ how are you doing! the weekend is in front of us and i wanted to let you know, that i will be gone a little while. my best friend from ireland is visiting me and we are going to a music festival on the weekend. i am reeeeeaaally looking forward to it. but that also means, that i won't be active on my blog and on your posts, because there is no internet on music festivals hahaha. also, i need to socialize 😛 i wanted to prepare some posts, but my work life is so busy right now, that i didn't have time to do this and so the weekend will be empty on my side. just to let you know. i hope you have a great time and i will be back latest on tuesday. whooop whooop!
so, now for this post. i am trying to get to all my tags, but they are piling up haha. so i decided to do another award. this time i got nominated by the great kate and serena over @the library ladies and the amazing naty over @naty's bookshelf. please go over to their blogs and spread some love. they are wonderful! 🙂
the rules:
acknowledge the blog who nominated you and display the award
answer the 11 questions the blogger gives you
give 11 random facts about yourself
nominate 11 blogs (with under 200 followers)
notify these blogs of the nomination
give them 11 questions to answer
kate & serena's questions:

if you could be transported to any fantasy world just for a day, where would you go?
i need to choose? that's tough! but i think i would love to see my boy kaz, so i want to be transported into the grisha world 😀
do you know your myers briggs type? if so, what is it?
yes i do. i am "the advocate" (INFJ-T). apparently i am very rare but still leave a mark in this world 😛
you can have any kind of mystical creature for a pet. which do you pick?
definitely mr. kindley from "nevernight". he is a very, very special mystical creature and i would love to have him by my side!
did you have any irrational fears when you were growing up? what were they?
actually yes and i still do. i once got lost in the forest when i was a child and my dad only found me about an hour later. i was crying and scared, because i couldn't find anybody. since then i am afraid of forests. at night, i would never walk into a forest and also in the bright day, i only go into forests when someone is with me.
do you have any favorite myths (greek, roman, egyptian, norse, etc)?
so far i don't.
who would you bet on in a fight? a witch or a vampire?
uh, that's a tough question, because i do not know that much about witches. i mean, i never read books about them or watch movies or series. on the other hand, i watched and read a lot of vampire stories. so probably i'll go with vampires.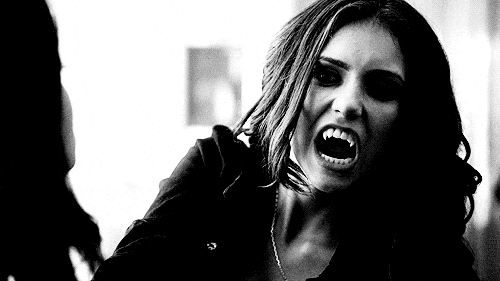 desert island: which five books?
oh my god! :O i think this answers changes every day. but as of right now, i would take "the fault in our stars" by john green, "the martian" by andy weir, "jane eyre" by charlotte bronte, "fangirl" by rainbow rowell and "harry potter" by j.k. rowling because on that island nothing would keep me from finally reading this book. 😀
if you could have one super power, what would it be?
teleportation. it would save sooooo much time and money. i think there is no better super power than this.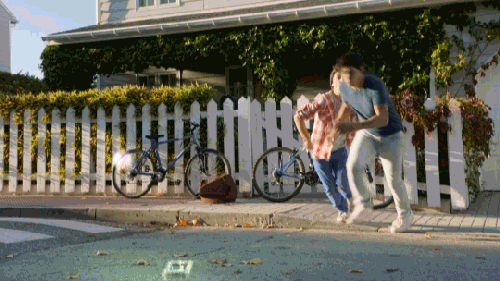 if you could visit only one website for the rest of your life, what would it be?
youtube! that way i would still get a lot of information and entertainment!
what household chore do you hate the most?
wiping the floor! omg you have no idea how much i hate to do that!!!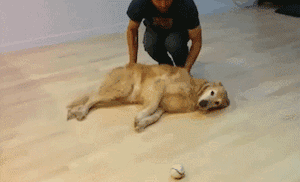 what is your favorite snack food?
chips forever and ever and ever! ❤ ❤ ❤
naty's questions:
what book you wish you could un-read to experience it for the first time again?
i am chosing "dark matter" by blake crouch, because it totally blew my mind and i love when that happens!
what's your hogwarts house?
you know i haven't read "harry potter" yet but i did the test and apparently i am a hufflepuff.
who is a character you love who you think belong in your hogwarts house?
since i don't know anything about that, i need to skip this question! 😀
what popular book have you not read yet?
i can't choose "harry potter" again, because that is so obvious. but there are many more. for example the ACOTAR series by sarah j. maas. but i will go with "the raven boys" by maggie stiefvater.
what's your favorite color?
that changes like every day. it totally depends on my mood. purple, blue, green, yellow. all of them except orange and red. i do not like those colors.
what are some of your favorite authors?
john green, v.e. schwab, rainbow rowell, harlan coben
what bookish universe could you live in?
oh, so not just a visit but to live in? i am choosing the world from the "shades of magic" series by v.e. schwab. i would love to travel between all the different londons. go on adventures. and of course there is kell! ❤
what superpower do you wish you had?
again: teleportation! 🙂
what is your favorite dessert?
uh, that's a great question, because i really do not like dessert. i never eat dessert! i don't know what it is, but i am not a fan of cake, or ice or whatever after eating real food. crazy, right? 😀
what genre do you read most?
definitely ya-contemporary. i love my fluffy contemporaries. they are easy to read, i like reading about younger kids and their choices and experiences. i don't know what it is, but i just enjoy contemporaries so much! they are just so fluffy to me! 🙂
what is a bookish goal that you have for 2017?
i had many goals for 2017 but it all changed throughout the year because stuff happened. but my main goal was to read 80 books and i reached that goal already and i am very happy about that. ❤ now i just want to enjoy my time with books.
now let's go to the 11 random facts about me:
i hate radish. bleh!
i have a tongue and a nose piercing
my favorite number will always be 13
i wanted to study astrology or meteorology at some point in my life
i deleted my facebook account in february this year and i do not miss it one bit
i have an older brother
i'm a beer person
i can't cook. at all.
rainbow shelves are my favorite kind of shelves
i am a short person and i love it. it makes traveling so much easier
i am an apple person. as in like iphone, ipad, mac and so on
alright guys, that was it. i won't tag anyone this time either but i still hope, that you liked my answers! 🙂 we'll talk again next week and i wish everybody a wonderful weekend! 🙂 ❤