guys guys guys… you know what? i was recently tagged five times (!!!!) for the sunshine blogger award… say what now?? yes! five times. i can't process this myself. *mindblown* since these are a lot of questions, i will be splitting them up, so you won't have to read that much nonsense about me hahaha 😀
the first person who didn't actually nominate me was kristin over @kristinkravesbooks. she spread the love for my blog and that's why she deserves some answers to some cool questions! 😛 (i'm cheating here, yes, but i want to answer those questions, hahaha 😀 and i want to give back the love) kristin is amazing. you need to check out her blog. she is such a nice person and i love talking to her about books. it's so much fun. ❤
one of the people, who actually nominated me was steph over @lost: purple quill. she also has an amazing blog and is such a wonderful person. go and check her out if you haven't already and give her some love. 🙂
and the second person who nominated me was marianna @marianna reads. her blog is beautiful. please head over there and check it out! ❤ spread the love guys, spread the love!
the rules:
thank the person who nominated you in a blog post and link back to their blog
answer the 11 questions sent by the person who nominated you
nominate 11 new blogs to receive the award and write them 11 new questions
list the rules and display the sunshine blogger award logo in your post and/or on your blog
the questions kristin answered and i want to answer too: (i know, i am cheating, bla bla bla, but i don't care. i do what i like to do!)

do you listen to audiobooks?
yes i do! i love listening to audiobooks when i am cleaning my apartment. it's pretty huge and i need a lot of time to clean it, so audiobooks are perfect for that. 🙂
do you structure your bookshelves? (genre, colour, author…etc)
weeeell, i try to! 😀 in my living room i have three shelves. my books are divided into read and unread books. then into series and standalones, then into genre and in that into colors. so there is a lot of structure haha. my classics are separated from that and also my english and german books are separated. you see, i have everything under control here 😀
how do you feel about comics and graphic novels?
not a big fan. or i should say, that i don't read them at all. for me (and please do not hate me or punch me) these don't count as books… (going into my cave and hide)
unpopular opinion! which popular book or series don't you like?
i guess you could say that i wasn't the biggest fan of "the upside of unrequited" by becky albertalli. i really couldn't connect with molly on so many levels, so it was hard for me to love this book as much as other people did. 😦
summarize your last read in 5 words
the lucky number is 13.
do you participate in readathons?
i haven't participated in that many readathons, but if i can squeeze it in, i really enjoy doing it. it gives me motivation! 🙂
do you snack while reading?
uhm, yes! i do. not often but if there are some chips lying around in my apartment, i pick them up while reading!
where do you like to read?
my bed. totally and compeletely. i love my bed. i could stay there all the time! it's a great reading spot, it's comfy, it gives me a great feeling and my cats also have space to lie next to me! ❤
apples or oranges?
definitely apples. i hate oranges. it's so much work to eat them and if they are not sweet, i am so mad. i stay away from oranges 😀
recommend a diverse read!
since i was so negative on "the upside of unrequited", i will recommend "simon vs. the homo sapiens agenda" by becky albertalli! this book is sooooooo adorable. it made me feel all the feels and i just loved it! ❤
stephs questions:
what would you do if you were invisible for a day?
that's an awesome question! i would probably hop on a plane and fly somewhere where i have never been before but which is close by (we don't want to waste any time). and there i would visit all the bookshops, cafés and sights you need to see, without paying for everything and skipping all the lines. now, that i think about that, it would probably be london!
what was your favorite movie as a child?
"e.t. the extra-terrestrial" – i knew this movie by heart. i watched it over and over and over again, so that my parents worried a little about me, because they didn't know what was wrong with me 😀 second place goes to the disney version of "robin hood". i knew that one by heart as well!
what is your favorite kind of blog post to write?
you know me, i am a tag person. i just love doing tags, it's so much fun! but i also loved my blog event for "throne of glass". ❤
if you could commission any author to write a book for you, who would you choose?
definitely v.e. schwab! i love her writing and she became one of my favorite authors this year. she'll do the best job ever!
is there a talent or skill you don't have, but which you did?
i guess she means one talent i would like to have. and yes, i would love to play the guitar. unfortunately, i suck at music but it would be amazing if i could play the guitar, because i LOVE music! ❤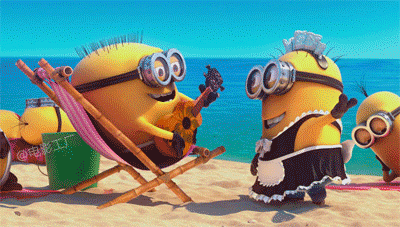 what is your least favorite book?
if you go by the ratings on goodreads, then my least favorite book is "dubliners" by james joyce.
any random subject/fact/phenomenon that fascinate you?
i always had a thing for stars/star constellations or space in general. it's a thing that blows my mind, but i really like it and i'm interested in. the same goes for weather. i was obsessed with tornados in school and the weather fascinates me very much.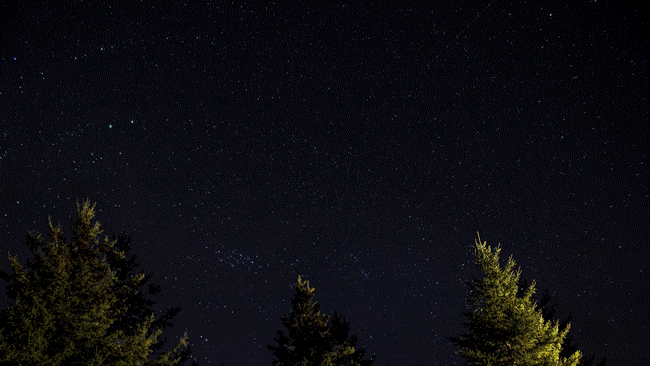 what was your favorite birthday?
honestly, i have no idea. i am not the biggest fan of birthdays at all. i don't know what it is, but i do not like my birthdays.
what kind of music do you like to listen to?
coldplay, mumford & sons, robbie williams, indie rock, oldies, rock classics, everything i am in the mood for 🙂
what book have you ALWAYS meant to get to, but haven't yet?
well that one is obvious: "harry potter". yes, i always wanted to, but i never did…
if you could relive a day in your past, what would it be?
when i was in the usa i did a roadtrip for two weeks through all the canyons. we were three people and on one day, i walked alone along the grand canyon (i didn't do the walk all the way down). i just stayed up, but enjoyed all the beauty. after meeting up with the others, we drove to the parking lot of the havasu falls in arizona. we went down the canyon and all the way to the havasu falls. i saw paradise there. i swam in the pools, i jumped through the water fall, which was so scary and then we went back all the way up to our car. we were on our feet for so long and i thought, i wouldn't make it up the canyon. i really thought, that this was the time were i would break together and it's over. i was exhausted. but it was also the best day ever. i learned so much about myself and i will always cherish and be proud of what i did there. i would love to relive that!
mariannas questions:
what is the book that you loved reading so far this year?
OMG, do i need to say one book? i loved so many books this year, i can't possibly decide. or can i?? i will go with "kids of appetite" by david arnold, because it's still with me after all those months and after all those other great books!
a book that you love that is a movie
i love the book for "the outsiders" by s.e. hinton. and i also loved the movie. it was such a great book adaption and i know, that i will watch it again very soon!
favorite book with a male protagonist
"a man called ove" by fredrik backman. go read it! now! but also "six of crows", "a darker shade of magic", "the martian", and and and…
a classic book that you love
best classic ever! "jane eyre" is amazing! ❤ ❤ ❤
show us a cover that scares you
this cover scares the shit out of me. it reminds me of the twins in "the shining" movie and i hated them. soooooo creepy. and now this little girl here. come on, why?
how many books have you juggled at the same time?
like literally juggled? one haha! but no, let's be serious. i think five at the same time was a record for me. audiobook, ebook, 2 buddy reads and one main book. but let me tell you, that were tough times 😀
a book you absolutely recommend
just one? oh man! ok, i know which one. i will be recommending a sci-fi book. it's called "fuzzy nation" written by john scalzi. but you need to listen to the audiobook for this, because the one and only wil wheaton is narrating it and oh my god, that was soooooooo much fun!!! i laughed and i cried, it was a perfect book!
a book that you have read more than 2 times
too easy! i will go with a book i have read seven times! and it is, *drumroll*, "the fault in our stars" by john green. 😀 (what surprise, i know)
is there a book that you have regretted reading?
no, actually there isn't. i do not regret reading a book, because i can always learn something from reading a book.
other than reading, what do you like doing on a rainy day?
does watching booktube or blogging count? if not, i'll say rearranging something in my apartement or playing with my cats or watch a romcom on tv 😀
name an author that you love
well, since i already mentioned v.e. schwab in this post, i will say harlan coben, rainbow rowell, john green, jay kristoff and a couple more… 😀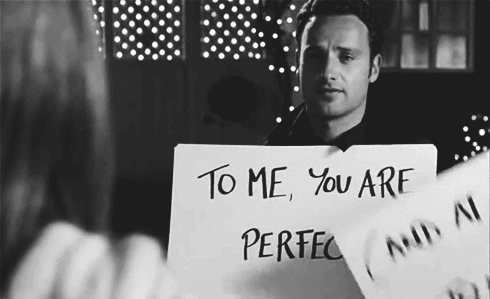 these were my answers. wow, this took longer than expected hahaha. i hope you enjoyed this post. i won't be tagging anyone this time, because i feel, everybody already has been nominated for this award. also, i am lazy. yes, i am. ok, not lazy, but busy. yes, i am. ok, you see, i am talking nonsense, that's why i better stop now. have a great day my friends! ❤ 🙂